History
History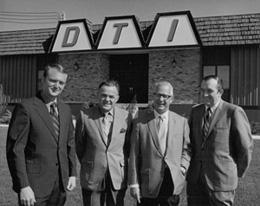 Darland was founded in 1953 by Wayne Darland and by the mid-70s had become one of the premier industrial builders in the Omaha area. In 1979, Omaha natives Monte Matz and Jerry Kelley acquired Darland.
Over the next 20 years, under Kelley's leadership, Darland became one of the region's foremost commercial/industrial construction companies. During that time, Monte's sons, Duke and Jay Matz, established themselves in the real estate industry in other markets before returning to Omaha to work in both real estate and construction.
In 2002, the Matz brothers began to acquire their father's portion of the business.
After more than 40 years, Kelley retired from Darland Construction Co. in 2021. Today Duke and Jay Matz serve as the Darland Construction leadership team. Darland and its clients benefit daily from this team's unique combination of expertise in construction management and real estate development.